Baraka Farm at Isiolo on 696 acres of land given by Meru County Council is being developed  for agricultural, ranching, poultry and fish farming purposes.
Irrigation project of Baraka Farm is a unique project of its kind. The installation of a six inch pipeline, 6,000 feet in length, for taking water from Isiolo River , was a turning point in the history of the farm from both technical and economic point of views. Now our novel system harnessing the velocity of flow of Isiolo River, force of gravity and the atmospheric pressure through symphonic action in producing an uphill flow of about 35 feet is evincing wonder and much interest from high officials of Kenya Government, Foreign Agriculture Agencies and UNDP.
Baraka Farm was awarded with a Shield Trophy and about 40 certificates in the Isiolo Agriculture Show. Baraka Farm was also awarded with first prize by F.A.O.
Water Dam
A water reservoir with a capacity of 3,000 cubic meters was also completed by December, 1985. It is used for the irrigation of crops.

Agriculture at Baraka Farms

Poultry Unit

Cattle Grazing unit
Milking Unit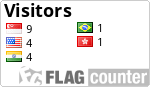 Free counters